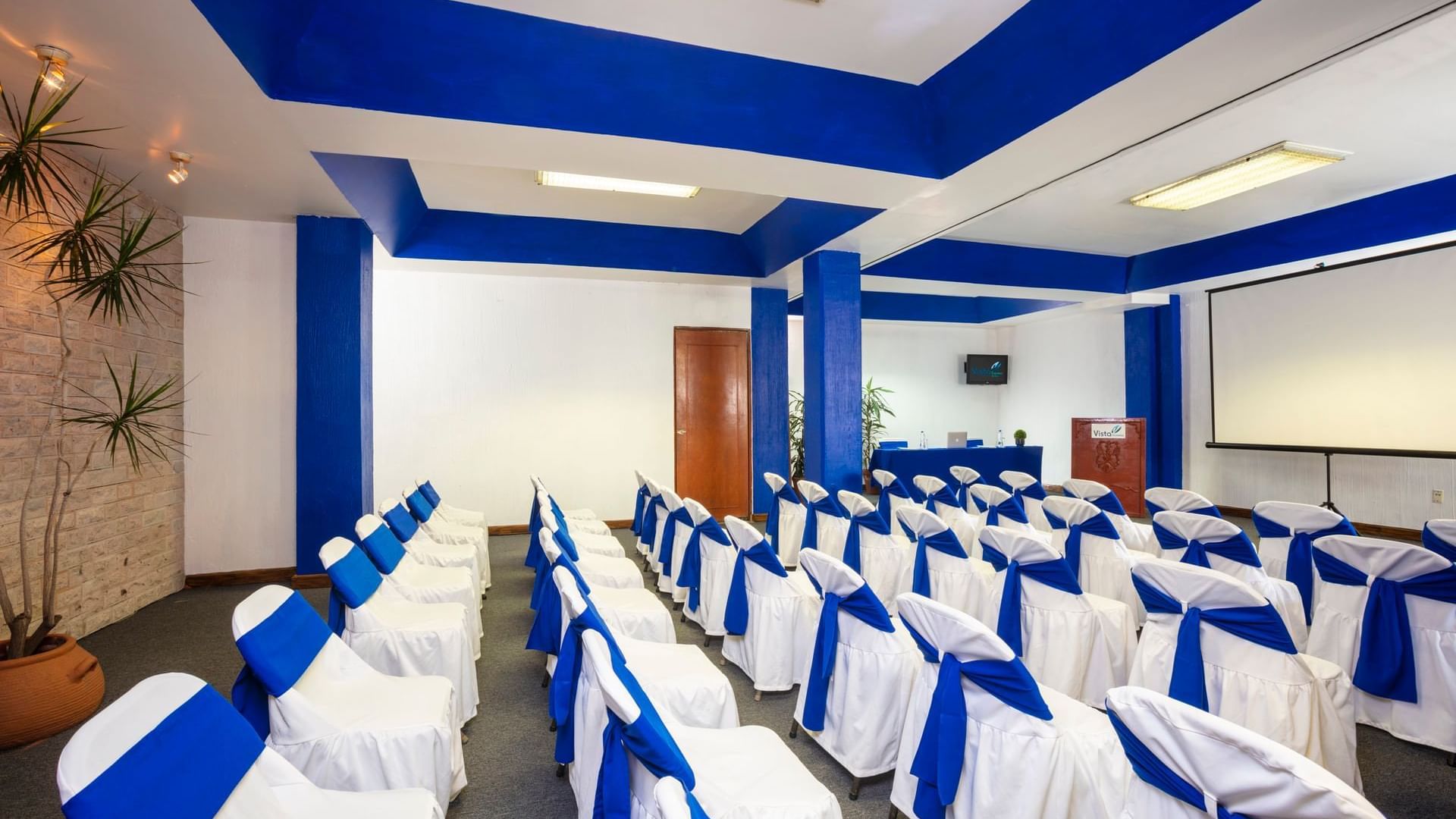 About the Gran Salón
Our Gran Salón is the perfect place where you can gather up to 120 people for an auditorium-type event.

This space can be divided into two rooms, if required, for any of your planned activities.

Configuration Types: Meetings, incentives, conventions, exhibitions, cocktails, dinners

* Ask about our capabilities, which are designed according to the distance regulations.